Industries
Choose pure innovation
The essence of Lubo Fasteners can be captured in two words: pure innovation. 'Pure' signifies its sustainable nature, free from chemicals, while 'innovation' highlights how the use of Lubo Fasteners saves both time and costs. Whether you operate in the food industry, wind & offshore, water & infrastructure, or petrochemical sector, Lubo represents the future for all industries that rely on (stainless steel) fasteners. Join the movement! Our intelligent fasteners prevent maintenance interruptions, savings on labor costs. Discover the advantages for your industry and reach out to our experts for more information. Explore the possibilities below!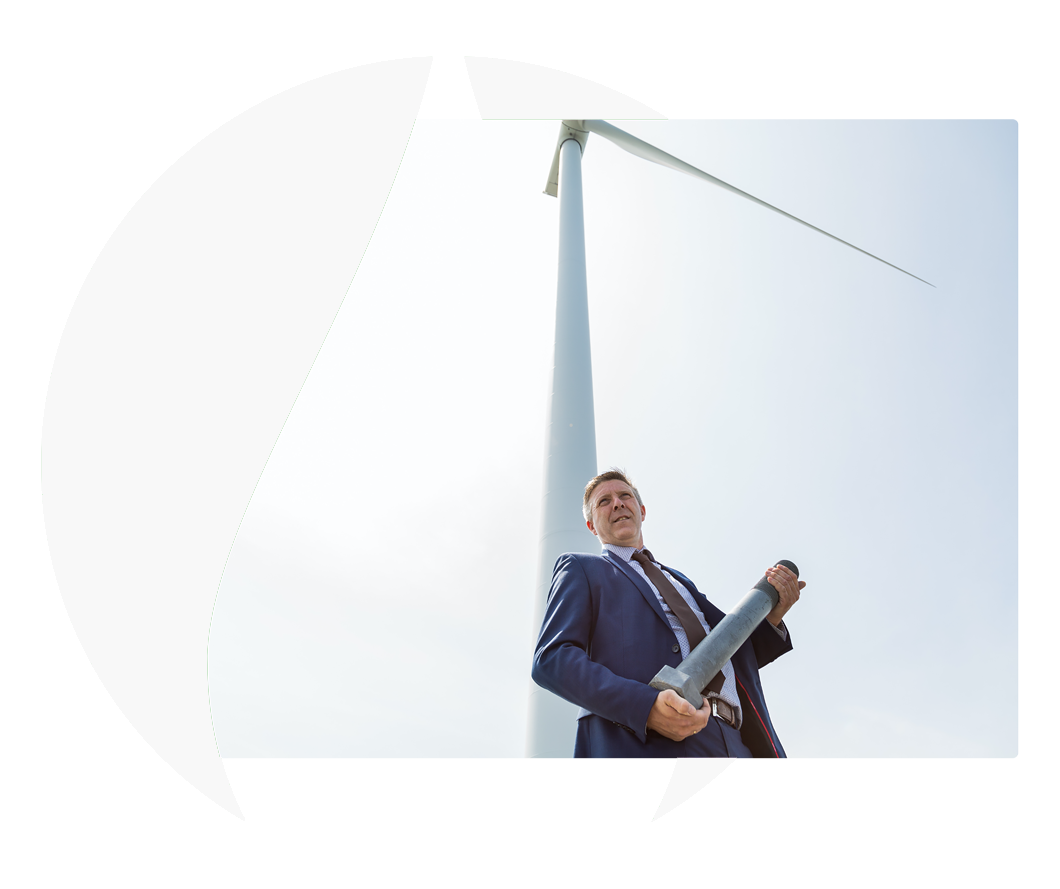 Industries
Food industry
The production process in the food industry is subject to strict requirements regarding safety and hygiene. Prohibiting the use of toxic or harmful substances is a necessary measure. This is precisely why traditional lubricants like liquid assembly paste are strictly forbidden, even for machine maintenance.
Enter the world of Lubo Fasteners, the ultimate solution. Our (stainless steel) bolts feature an eco-friendly, dry lubrication system. This intelligent lubricant fully complies with FDA and EC 1935/2004 standards, ensuring absolute food safety.
Water & infrastructure
The gas and water networks are primarily underground, accumulating dirt between the threaded bolts (stainless steel) during the construction or maintenance of the pipeline. Additionally, there is a direct link between the use of PTFE-coated bolts, Teflon-based lubricants, and widespread PFAS substances in the soil and groundwater.
Lubo Fasteners perform exceptionally well in all conditions, including saltwater and contact with sand. Lubo is environmentally friendly and made from natural materials. By choosing Lubo, you are investing in both efficiency and a sustainable future.
Petrochemicals
Shutdowns and production losses cost the petrochemical industry billions of dollars each year. High-speed assembly of bolts for flanges and pipelines is essential. Undesirable consequences such as cold welding and seizing stud bolts, threaded rods, or specials must be eliminated.
Lubo Fasteners deliver valuable time-saving. Our ready-to-use fasteners can be tightened directly out of the packaging, eliminating cold welding and disassembly issues. Additionally, Lubo Fasteners effectively prevent corrosion and breakage. Experience unparalleled efficiency with Lubo Fasteners—a game-changer for the industry.
Wind & Offshore
To generate green electricity, wind turbine farms are installed in remote or inaccessible offshore locations. The assembly of turbines and generators requires the use of large, heavy-duty (stainless steel) bolts or stud bolts. However, the reliability of the tensile strength can be compromised by weather conditions, sand, and dirt that accumulate between the threaded bolts.
Lubo Fasteners provide the ultimate solution. Our pre-lubricated bolts eliminate the risk of cold welding and ensure a constant, low friction coefficient. This allows for precise tightening of the bolts using lighter tools while maintaining the correct tension. With Lubo Fasteners, you can confidently secure the reliability and performance of your wind turbines, even in challenging offshore environments.